About Root Canal Treatment
Damaged and decayed teeth are often addressed with a filling or other type of treatment when they are discovered and managed in the early stages. However, when the bacteria extends to the middle of the toothsometimes referred to as the pulp root canal treatment is sometimes required to return oral wellness and protect the tooth from extraction. A root canal is a common treatment provided at DentalWorks - Hyperlingo to extract diseased inner tooth tissue and seal off the vulnerable tooth to regain dental wellness. Dr. Dentist Two treats abscessed or centrally deteriorating teeth with thorough root canal therapy and provides sedation techniques to further boost patient relaxation. When you notice a severely damaged or abscessed tooth, get in touch with our City, ST facility at your earliest convenience to find out about the health upsides of advanced root canal treatment.
Are You a Candidate for a Root Canal?
Inflamed inner pulp might be a result of significant cavities, a major crack, or a wound. will order an x-ray and conduct evaluation to find out if a root canal or other therapy is necessary to soothe tooth discomfort and save your health.
A few of the symptoms that could signal the need for a root canal are intense or throbbing tooth discomfort, other persistent dental discomfort, pain when chewing, and sensitivity to elevated or cool temperatures. You could also see puffiness concentrated around the lower face or gum tissues, an obvious lump on the gums, or color change of a tooth after damage.
Contemporary techniques are employed to help ensure a person's comfort during their root canal treatment. At DentalWorks - Hyperlingo, root canals are carried out with local anesthesia, which might be offered jointly with sedation techniques to produce greater ease. Once the tooth has lost feeling, a covering will be set to safeguard the patient's oral structureshe diseased area will be accessed through a small hole created in the upper part of the tooth. The pulpthe structure that comprises the nerves and blood supply for every tooth will be removed, and the region will be modified using special tools before being completely cleaned. will then protect the affected tooth with a medical-grade substance and conclude with an anesthetic filling to kick off the recovery process.
The amount of oral pain you were experiencing before your endodontic treatment should start to abate when the root canal is over. Over-the-counter pain relievers might also be utilized to reduce any discomfort or swelling that develops following your treatment. will schedule a check-in consultation a few weeks later so that they can evaluate your progress. Teeth treated with root canal procedures are at an elevated risk of trauma and may need the protection of a customized crown when they're totally healed. A custom-made crown may then be crafted to return the wellness and visual appeal to your tooth.
Insurance Coverage for Root Canals
Frequently, this specific therapy is covered to some degree by medical insurance plans. Someone on our front desk team will get in touch with your provider and inform you of any leftover out-of-pocket costs. At DentalWorks - Hyperlingo, we are happy to accept many convenient payment methods and can help you select affordable medical financing solutions.
FAQ ABOUT ROOT CANAL THERApy
What is a root canal?
The term "root canal" refers to the tiny, narrow passageways that branch from a central, hollow space in your tooth (called the pulp chamber) down to the ends of the tooth roots. A root canal procedure is used to save the tooth if the soft tissue deep inside of it (also known as the pulp) becomes acutely inflamed or infected.
What causes the need for a root canal?
If the tooth pulp becomes inflamed or infected, the tissue needs to be removed in order to save the tooth and stop the infection from spreading. A root canal is needed when bacteria reaches the nerve either from a large cavity, a crack in the tooth, or trauma to the tooth.
Is a root canal painful?
A root canal normally causes no more discomfort that a filling. The infection that makes the treatment necessary is what's painful because it is inflaming the tissue that has lots of nerves and is very sensitive. A root canal treatment actually relieves this pain.
How long will a root canal last?
With proper care, a restored tooth from a root canal treatment can last a lifetime.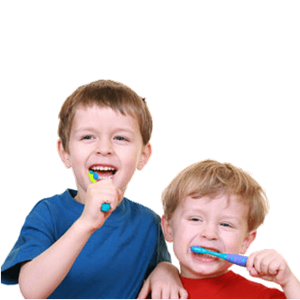 Save Your Tooth and Smile
Broken and abscessed teeth could lead to any number of oral and general health issues if overlooked or not addressed. However, because of developments in current dental care, a root canal provided at DentalWorks - Hyperlingo can be an efficient approach to preserve your tooth and, ultimately, your oral health. Get in touch with our facility in City, ST to schedule a consultation with and discover more about our approach to endodontic treatment.
Related Procedures
Related Posts