To repair and restore cracked teeth, yellowing enamel, substantial decay, and more concerns, dental crowns go over the whole tooth. At DentalWorks - Polaris in Columbus, OH, crowns (also called caps) are sturdy, long-lasting covers that fit securely on top of the the visible area of the tooth for patients where dental decay is too big to be healed with a composite-resin filling or if the patient's tooth is cracked and requires a shield. Crowns may also be added to cover an off-color tooth as well as to increase the stability to a bridge. Crowns by our dentists at DentalWorks - Polaris may be porcelain, metal, or ceramic, based on the placement of the crown. The posterior teeth generally need the added durability of metal, whereas the social teeth look more attractive with ceramic or porcelain crowns that are shaded to blend with the patient's natural teeth.
To craft a customized crown, our dentists initially prep the tooth by taking off a slim layer of enamel before taking dental X-rays and physical impressions of the tooth that will be delivered to a dental lab. A temporary cap will be placed over the tooth while the permanent crown is being sculpted. Once the permanent crown is returned to DentalWorks - Polaris in Columbus, OH, our dentists will expertly secure and fit the crown over the tooth. Our dentists can modify the cap for the patient's best fit.
Some patients can have short-term soreness or heightened tooth sensitivity, however nearly all patients don't experience any discomfort once the cap is finalized. With correct at-home care and recommended dental cleanings and examinations, a dental crown can remain in place for at least ten years, based on the position and material of the cap. It is possible that a bacterial infection or cavity can form in the tooth under the crown, which usually requires a root canal therapy or another procedure.
When the dental crown is deemed necessary for the patient's health, dental insurance policies typically pay some of the expenses, so our office staff at DentalWorks - Polaris in Columbus, OH will consult with the insurance company to calculate their coverage as well as the patient's personal expenses. Estimated expenses, payment methods, and financing options are accepted in our office in Columbus, OH and can be explained at the patient's consultation with our dentists.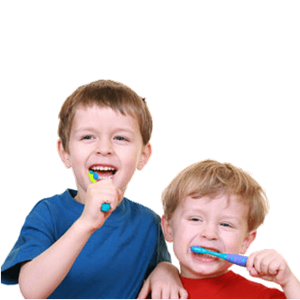 A cap is placed to shield a decayed or cracked tooth, or to mask a flaw in the tooth's appearance. To improve the look or strength of a tooth, schedule an appointment with our dentists at DentalWorks - Polaris in Columbus, OH and decide if a crown is a solution for your needs and goals.
Related Procedures
Related Posts