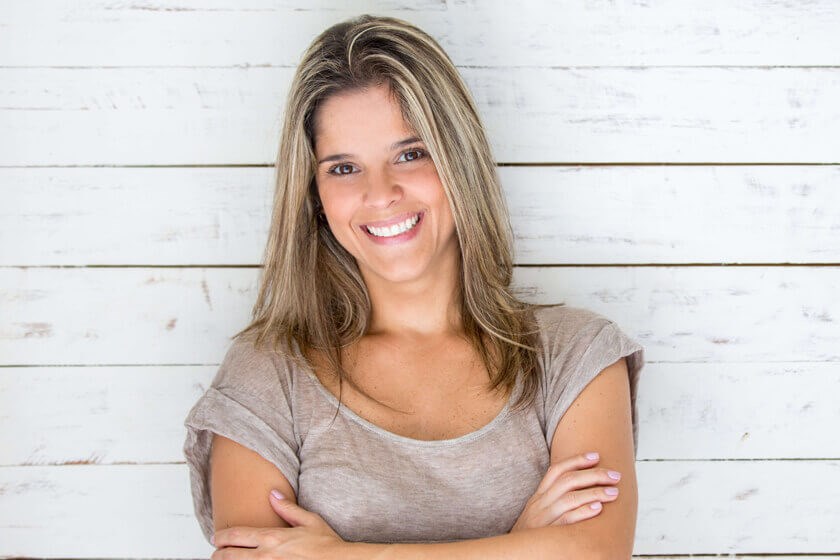 Often called a cap, a dental crown is utilized to treat a significant area of decay, support a weak tooth, renew a damaged tooth, or disguise a stained tooth. Designed to be positioned over the desired tooth and colored to integrate with the adjacent teeth to create a consistent appearance, a dental crown maintains and revives functionality to weakened teeth. The dentists of DentalWorks - Polaris provide several different techniques for crowns to best treat the concerns of individuals in Columbus, OH.
At your initial appointment with a highly trained member of the DentalWorks - Polaris team, we will discuss the various crown options with you to allow you to select the best material that addresses your dental concerns, appearance objectives, and finances. When you would like to discover more about the multiple kinds of crowns and the ways they can improve your teeth, then read below for more detailed information.
IDEAL CANDIDATES FOR A DENTAL CROWN:
A dentist can offer a dental crown as a solution for many reasons, such as:
Used for appearance purposes to hide discolored or poorly shaped teeth
To allow for the preservation of a damaged, decaying tooth in order to diminish further dental concerns
To renew a tooth's functionality and aesthetics following a root canal
In the case that a cavity is too extensive to hold a regular filling
To create a support system for loose or worn teeth
In order to function as a foundation to aid in keeping dental bridges secure
As a way to cover a cracked tooth, defending it from exposed nerves, which may cause extreme sensitivity and pain
KINDS OF CROWNS
Based on the patient's goals, tooth location, and wants, crowns are created from multiple substances. Whereas some crowns could last for around 15 years, in some cases, they are merely a short-lived fix.
Ceramic or Porcelain: Considered the most ideal cosmetic pick, this dental crown has a color-match unsurpassed by any other material. Ceramic or porcelain crowns are typically used on the forward teeth and modeled after the shape, shade, and size of the patient's existing teeth. This material is also suitable for patients withwho suffer from] allergies to metal.
Metal: This type of crown is normally made using stainless steel or a number of other metals that are personalized for the patient's required needs.
Temporary: This type of crown is built from acrylic or stainless steel and is typically produced in the dental professional's office for quicker protection, as opposed to a permanent crown prepared in a dental laboratory.
Porcelain over Metal: A porcelain over metal crown is ideal for protecting front or back teeth and adds the resilience of metal to a dental bridge. The porcelain enables the dental professional to custom match the existing enamel of surrounding teeth for a seamless appearance.
HOW IT WORKS
The initial step for men and women in Columbus, OH to receive a dental crown is to discuss with a dental professional from DentalWorks - Polaris for an appointment. During this time, digital or physical impressions of your smile will be taken, which ensures the personalized fit of your restoration. When your dental crown is ready, the treatment area will be numbed using a local anesthetic before the natural tooth can be trimmed to secure the crown's fit. Secondary impressions may be necessary to check the appropriate fit and bite prior to it being secured of the crown onto the natural tooth or attached to a dental implant. The proper shape of the crown allows for long-term durability. The overall process may take a few weeks to complete because crowns will be sent to a dental laboratory for creation. If required, a temporary crown will be recommended.
POST-CROWN CARE
When the local anesthesia has worn off, routine daily activities may be resumed. The team at DentalWorks - Polaris will give appropriate post-care instructions, which are necessary to follow for a desirable recovery and healing. We will discuss with you the ideal way to tend to your crown, including which foods to stay away from. For individuals who grind their teeth or tighten their jaws, a nighttime guard might be recommended to preserve your crown. It is necessary to maintain your yearly dental exams at DentalWorks - Polaris to ensure good oral health. Routine daily brushing and flossing may help to prevent decay or gum disease and the requirement for future crowns later on.
Dedicated to your optimal oral health, DentalWorks - Polaris offers treatments for individuals in Columbus, OH utilizing the latest dental procedures, such as dental crowns. Patients who need a crown can feel at-ease knowing they have choices that adhere to their cosmetic goals and budget. If you have been considering a dental crown and would like to discover more about this specialized procedure, we invite you to call or schedule a consultation with DentalWorks - Polaris today.