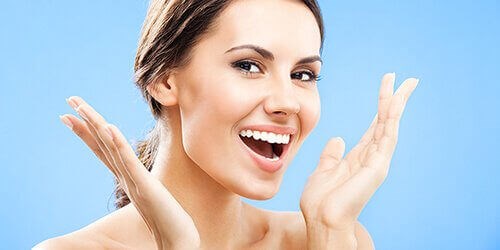 SAVE YOUR ORAL HEALTH BY GETTING RID OF TOBACCO
Drop your cigarette and join us in celebrating WNTD (World No Tobacco Day)! A holiday made by WHO (the World Health Organization), World No Tobacco Day helps increase awareness of the risks of tobacco usage. At DentalWorks - Polaris, our staff discourages tobacco use in our Columbus, OH patients because tobacco is particularly harmful for your oral as well as overall health. In case you or somebody you care about smokes or uses any tobacco products, then take a little time to find out about how tobacco may affect the appearance and health of your smile.
KINDS OF TOBACCO PRODUCTS
From conventional cigars and cigarettes to contemporary hookah bars and e-cigs, there are lots of methods to consume tobacco. Regardless of the way tobacco is packed, they're all addictive and harmful to your body.
ELECTRONIC CIGARETTES
Sometimes called vape pens, e-cigarettes, hookah pens, or e-hookah, electronic cigarettes have an increasing popularity, particularly in younger individuals. The liquid is heated until it turns to an aerosol, which may include several toxins such as heavy metals (tin, lead, and nickel) in addition to other harmful chemicals.
SMOKELESS TOBACCO
Also called chewing tobacco, smokeless tobacco can be bought in containers called snuff or dip. Although smokeless tobacco saves those near you from being exposed to second-hand smoke, a typical serving contains as much nicotine as three cigarettes. Dip usually combines the tobacco with grit and sand, which wears down your teeth.
CIGARS
Cigars, in addition to cigarillos (little cigars), generally have significantly more tar, carbon monoxide, and nicotine in relation to cigarettes, but they're viewed by some as a safer alternative. Cigar clubs may make smoking cigars look masculine or sophisticated, but it's still harmful for your oral and general wellbeing.
CIGARETTES
Made without and with filters, in addition to menthol or light, cigarettes are what the majority of men and women imagine when tobacco is mentioned. Easy to buy in many Columbus, OH gas stations and grocery stores, cigarettes continue to be a favorite option among users.
WATERPIPES
Normally incorporating a candy taste (for instance, cherry, mint, or licorice), waterpipe or hookah smoking is now a social activity in hookah bars around the country. But hookah smoking is equally as dangerous as any other form of tobacco smoking.
DISSOLVABLES
The most recent tobacco products, dissolvables are attractive to many since they don't create smoke and also, they don't need to be spit out. Dissolvables look similar to cough drops or lozenges and they are available in various flavors to make them more appealing. Dissolvables are particularly dangerous because they look similar to candy and may be hazardous to little children.
ARE E-CIGARETTES WITHOUT TOBACCO SAFE?
E-cigs are a new item, therefore there aren't a lot of finished studies on possible long-term health issues. But even if they don't add tobacco, e-cigarette consumers are inhaling harmful substances. New research also suggests that teens and adolescents who vape without tobacco are far more likely to begin smoking cigarettes when they're older. To be safe, it is advisable to steer clear of e-cigarettes.
HOW TOBACCO IMPACTS YOUR ORAL HEALTH
A primary cause of preventable death and disease, tobacco doesn't have any health advantages and lots of downsides. A few of the most significant consequences of using tobacco for your oral health include:
INCREASED RISK OF PERIODONTAL DISEASE
Using tobacco, especially chewing, increases your chance of getting periodontal (gum) disease. Periodontitis and gingivitis (the different phases of gum disease) lead to loose teeth, bleeding gums, and also a receding gumline.
HALITOSIS (BAD BREATH)
Your friends, family, and everyone else could be avoiding closeness since tobacco gives you halitosis (chronic bad breath). The odor of tobacco is so powerful that mouthwash, mints, and cleaning your teeth might be inadequate to fix your bad breath.
YELLOW OR STAINED TEETH
Smoking or chewing tobacco stains your teeth making your smile seem yellow and dull. As soon as you stop, laser or home whitening can eliminate years of stains and rejuvenate your teeth.
INCREASED RISK OF ORAL CANCER
Your risk of getting cancer on your mouth, lips, tonsils, salivary glands, esophagus, and throat is greater if you use tobacco. Based on data from the American Cancer Society, nine out of every ten people with oral cancer used tobacco. The more time you use tobacco, the higher your chance of getting oral cancer.
PROBLEMS AFTER DENTAL SURGERY
Using tobacco impacts your circulatory and immune systems, which is the reason why patients are advised to not use tobacco prior to or following a medical procedure or surgery. Therefore, to be able to repair the harm done to your mouth from tobacco, you'll have to stop using tobacco or you will probably have a slow recovery as well as a higher risk of complications.
HOW YOUR DOCTOR CAN HELP YOU QUIT
The nicotine in tobacco is addictive so we know it's hard to quit. If you're considering quitting, visit your doctor in Columbus, OH to find out about cessation aids. Your physician might write you a prescription for a medicine (like Chantix or Zyban) or suggest different aids (nicotine gum, lozenges, patches, nasal spray, or inhalers). You may prefer holistic therapies, like CBT (cognitive behavior therapy) by a certified therapist, group therapy, hypnotherapy, or acupuncture. A combination of these might be the secret to helping you stop so if one does not help you, keep looking. Explore your insurance benefits to find out whether they have any discounts or programs on cessation aids. Cutting out tobacco may quickly enhance your health and reduce your risk of several problems, such as oral cancer.
RESTORE YOUR ORAL HEALTH AND IMPROVE YOUR SMILE AFTER TOBACCO
After you have stopped using tobacco, then you are able to begin to repair your dental health. Schedule a dental health evaluation and cleaning with a dentist in Columbus, OH. They'll evaluate the present state of your mouth then develop a personalized treatment program to restore your gums and teeth. This could consist of a deep cleaning (scaling and root planing) to get rid of tobacco residue beneath your gumline or laser gum surgery in case your gums are receding. If you are searching for a wonderful dental team in Columbus, OH who offers general, cosmetic, and restorative treatments, schedule an appointment at DentalWorks - Polaris.