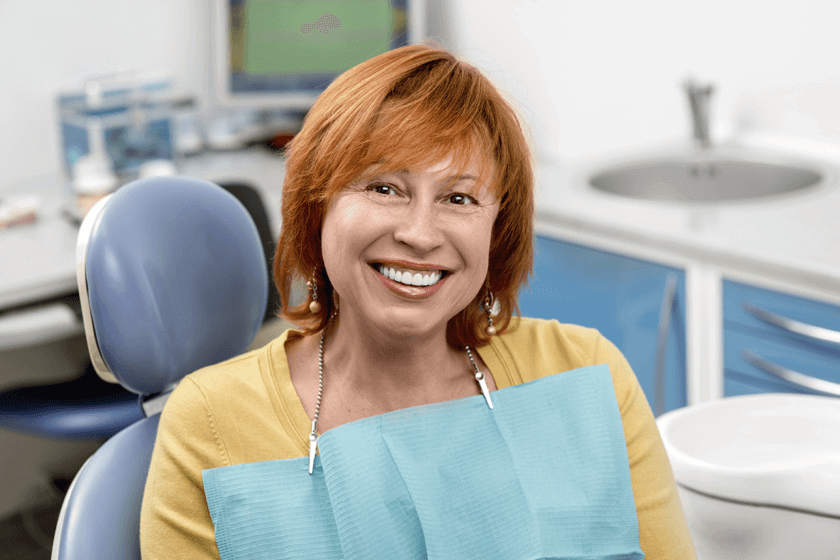 EVERYONE NEEDS AN ORAL CANCER SCREENING
Each time you go to your dentist in Columbus, OH you are probably more worried about the dentist saying you have cavities and not thinking about cancer. But during a yearly dental exam, among the things your dental practitioner is checking for are symptoms of oral cancer. Oral cancer is considered abnormal or malignant cells in your lips, tongue, gums, soft tissues within the mouth, tonsils, salivary glands, esophagus, and throat. Throughout this post from our staff at DentalWorks - Polaris, we talk about common indicators of oral cancer, what puts you at higher risk, the way a dentist checks for oral cancer, and also oral cancer treatments.
ORAL CANCER SIGNS
Indicators of oral cancer might not be obvious or painful, therefore it's very important to get routine oral cancer screenings from a dentist in Columbus, OH. A few of the indicators of oral cancers your dentist will check for include:
TROUBLE USING YOUR TONGUE OR JAW
A lump or tumor in your jaw or mouth can make it tough to eat, talk, or even swallow. You could also feel pain or soreness when you open and close your jaw.
RECURRING SORES
Recurring sores that grow near your lips or in your mouth that do not heal in fourteen days are a sign of cancer. They can bleed easily therefore it's crucial to get them assessed and treated.
GROWTHS AND INFLAMMATION
Cancer may lead to lumps and puffiness in your throat and mouth. In an oral cancer exam, your dentist will look for lumps in your throat and inflammation in your jawbone.
PERSISTENT SORE THROAT
If you have cancer in your throat or esophagus can lead to a chronic sore throat (even if you don't have a cold) or a sense that food is caught at the back of the throat. You could also have a change in the pitch or sound of your voice.
WHITE OR RED SPOTS
A visible sign of cancer is either white or red spots in the mouth, particularly on the tongue or gums. These spots frequently have a velvety feel.
RISK FACTORS FOR ORAL CANCER
Everyone can develop oral cancer; however, there are particular things that may make someone more likely to have cancer inside their mouth, throat, and lips.
SMOKING
Any form of smokable tobacco (cigar, cigarettes, e-cigarettes, along with many others) raises your chance of developing oral cancer. Furthermore, those who reside with you or spend a great deal of time near you are at greater risk of developing cancer via second-hand smoke.
TOBACCO
CHEWING TOBACCO
Although smokeless or chewing tobacco is healthier for your friends and family, dip or snuff still puts you at greater risk for oral cancer. Putting the tobacco straight in your mouth increases your risk of cheek, lip, and gum cancer.
ALCOHOL
Heavy drinkers (having more than 20 alcoholic beverages a week) are at greater risk of getting oral cancer. Heavy drinking plus tobacco use significantly increases your chances of getting oral cancer.
HPV
Also associated with cervical cancer, a type of HPV (the human papilloma virus) has become connected to oral cancer. HPV 16, an STD (sexually transmitted disease), raises your risk of getting oropharyngeal cancers in the throat, back of the mouth, and tonsils.
SUN EXPOSURE
Even though almost all of your mouth is protected from harmful UV (ultraviolet) rays, your lips aren't. Routine exposure to sunlight and other sources (for instance, tanning beds) may lead to skin cancer on your lips. To prevent skin cancer, use UV protection (like hats and sunscreen). Search for lip balms that have at least SPF 15 to protect your lips.
SCREENING FOR ORAL CANCER
A significant part of a yearly dental exam is your oral cancer screening. At DentalWorks - Polaris, our dental practitioners complete an oral cancer screening on every one of our Columbus, OH patients throughout their examination. In this part of the examination, your dentist will conduct a physical and visual inspection of your throat and mouth to search for signs of oral cancer. Once they have put on a new pair of gloves, then your dentist will begin with assessing areas within your mouth (underneath your tongue, your cheek lining, and the back of your throat) to search for abnormal signs or growths. They'll also feel your jaw, chin, and neck to look for swelling and lumps. Even though a physical and visual examination performed properly is usually sufficient to discover abnormalities, a few dental clinics also utilize oral cancer detection tools, including a special mouth rinse or blue light. If your dental practitioner is worried, they will normally recommend you go to an oncologist for diagnosis.
TREATMENT OPTIONS FOR ORAL CANCER
In the event your dental practitioner discovers indications of oral cancer, then they'll consult with another physician. To identify oral cancer, the physician will likely suggest a biopsy that assesses a few cells from the mouth to look for cancerous cells. If you're diagnosed with oral cancer, your health care provider will discuss your treatment choices and create your treatment program.
CHEMOTHERAPY
A set of powerful medications, chemotherapy may be employed to impede the development of cancer or kill the cancerous cells. Based on the form of chemotherapy drugs used, you might have different side effects throughout your treatment.
SURGERY
Surgery could be done to eliminate as much of the cancerous region as possible. Based upon the positioning of the oral cancer, this might be a very simple procedure or a lengthier operation. The surgery is often followed by chemotherapy or radiation to address any residual cancer.
RADIATION
Radiation therapy utilizes localized gamma rays, x-rays, protons, electron beam to prevent the cancerous cells from developing. The radiation treatment is aimed directly to the place impacted by cancer, which restricts side effects.
ORAL CANCER SCREENINGS FOR EARLY DIAGNOSIS
Be sure you are visiting a dentist in Columbus, OH at least one time annually to get a dental exam with an oral cancer screening. At DentalWorks - Polaris our staff assesses every patient for symptoms of oral cancer in their regular appointments. Early identification and treatment may significantly boost your chances of beating cancer so be certain that you and your loved ones are scheduling routine appointments to get oral cancer screenings by a board-certified dentist in Columbus, OH.