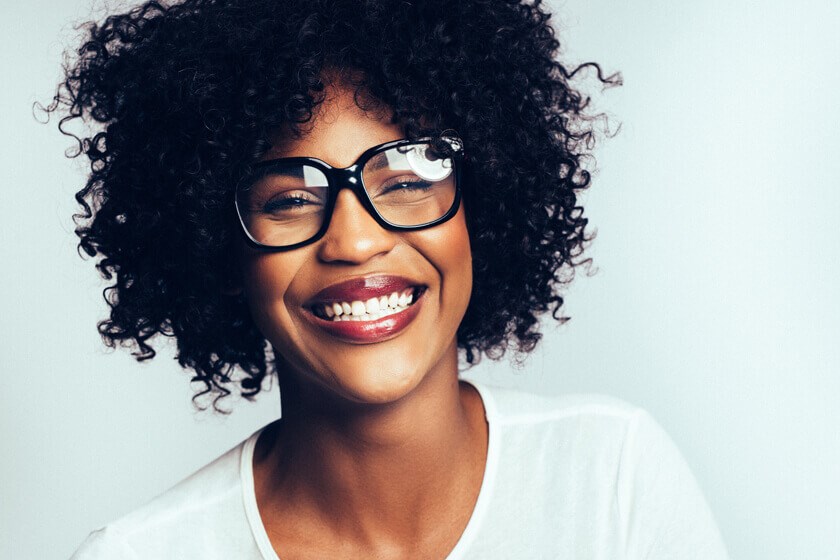 WHO IS A PERFECT CANDIDATE FOR INVISALIGN TREATMENT?
Although uniform, beautiful teeth are more sought after than ever before, conventional metal braces are requested increasingly less frequently. Since the day Invisalign was born, people have been contacting their orthodontists in Columbus, OH to find out more about this advanced procedure that can offer an even, gorgeous smile. In contrast to the very visible metal braces, Invisalign works with transparent, removable trays that slowly shift your teeth into proper alignment. The most advanced Invisalign process is wonderful for all the older-teen and adult inhabitants of Columbus, OH who wish to avoid braces, which they feel might diminish their image or professional status. The dedicated group of dentists at DentalWorks - Polaris provide Invisalign as a gentle, effective treatment for individuals who wish to achieve a more uniform smile without the indiscreetness of classic braces.
SHOULD I GET INVISALIGN TREATMENT?
Invisalign therapy is a great selection for adults or patients in their late teens who already have all their permanent teeth and would like to correct a mild misalignment. Invisalign is suggested by dental practitioners to manage several common alignment problems, such as misaligned teeth, extra spacing or gaps, and tooth crowding, plus slight malocclusion (overbites, under bites, etc.). Many individuals opt for Invisalign just because of its simplicity and appearance aspects. Most of your acquaintances won't even realize you're using them, and Invisalign can be removed for cleaning, eating, and important events. The majority of men and women favor Invisalign over classic braces, since they are transparent, low maintenance, and nearly invisible.
WILL INVISALIGN TREATMENT CORRECT OVERBITES?
Even though Invisalign can correct slight to moderate crooked teeth, it is normally not suggested for extreme issues, such as a substantial under bite or extra-wide gaps. Your dental practitioner in Columbus, OH will evaluate your dental concerns to see whether Invisalign is the ideal solution for you. It is, therefore, essential to understand that fixing your teeth using Invisalign means being accountable with the aligners. Patients have to use them all the time (no less than 20 hours every day), and you must also be quite cautious about where you keep them. If you don't keep tabs on the aligners or need to get new ones often, your therapy could become much more Expensive, which could impact your results. Compared to metal braces, which are left on for your whole therapy, Invisalign needs more work on the patient's end. You need to be sure to use the aligners as often as you can. Neglecting to use your aligners will affect your progress because the teeth will take more time to shift into their intended locations. If you don't want to commit to the effort and maintenance involved in Invisalign, you might need to think about different orthodontic treatments.
JUST HOW WILL INVISALIGN TREATMENT WORK?
Before you begin your Invisalign therapy, electronic casts of your teeth will need to be created. The casts will be utilized to design your primary set of aligners. They might be done for your upper and/or lower teeth, based upon your requirements. Every couple of weeks, you will have to replace your aligners with more refined ones. This works to gradually transition your teeth into their best places. Your orthodontist may, from time to time, take fresh digital imaging of your teeth to observe your progress and help make replacement sets of aligners. If you want to get the maximum outcome from your therapy, you need to use the aligners as often as you can, just taking them out while eating and brushing your teeth.
WILL I HAVE REQUIRED CONTINUING UPKEEP AND MAINTENANCE WITH INVISALIGN TREATMENT?
Unlike with metal braces, the maintenance with Invisalign is quite simple. You don't even need to fret with rubber bands or the discomfort connected to tightening brackets or arch wires. Brushing and flossing are totally uncomplicated. You just take out the aligners to obtain clear access to your teeth. More benefits of Invisalign include consuming everything you enjoy and the freedom to take them out for special events. Because your meals will never touch the aligners, they won't be harmed. Nonetheless, you have to clean your teeth and aligners before placing them back in. Individuals using Invisalign will have to see their dental practitioner every couple of weeks to see how well their teeth have been progressing. Your dental practitioner may inquire whether you've experienced any difficulties with your present aligners and determine whether your teeth have shifted enough for the following set. It is very crucial that you follow your physician's recommendations and not use one pair of aligners longer than necessary or try to bypass a set, since this will impact your outcome and could stretch out your Invisalign therapy period.
HOW LONG DO I HAVE TO USE INVISALIGN?
Every person's treatment program is slightly different, so the period of time it you need to align your teeth will differ for everyone. Several aspects impact the treatment duration, such as the degree and kind of dental problems that have to be dealt with, and the amount of aligner sets you will need to receive the optimal benefits. Normally, the treatment length may last anywhere from 1 – 2 years. Following your initial appointment with your dental practitioner and getting your electronic molds created, you will get a much clearer idea of this treatment duration.
WILL I NEED TO USE A RETAINER?
After your Invisalign therapy has shifted your teeth into their appropriate positions, your teeth and jawbone will require a bit of additional time to settle. This is why it is crucial to diligently use a retainer. Every retainer is constructed from the very same transparent substance as Invisalign; therefore, they are easy to wear and hardly noticeable. To begin, you will have to use the retainer as frequently as you did your aligners, a minimum of 20 hours every day. However, over time], you will shift to just using your retainer over night to preserve the new positioning of your teeth.
LEARN MORE ABOUT GETTING INVISALIGN
If you want to find out more information about Invisalign, feel free to call our practice in Columbus, OH to set up an appointment. We are always delighted to devote some time to offering information about the Invisalign treatment procedure. Our group of dentists at DentalWorks - Polaris can supply a personalized Invisalign therapy program that will explain all the details of the way Invisalign can help you receive your most beautiful smile. The overall price of your Invisalign therapy, together with an approximate treatment duration, can also be supplied at your initial appointment. Contact us soon to find out whether Invisalign is the best solution for you.